Abstract:
My living theory of learning to teach for social justice: How do I enable primary school children withspecific learning disability (dyslexia) and myself as their teacher to realise our learning potentials
Caitriona McDonagh
This thesis is a narrative account of how I have improved my teaching of pupils with specific learning disability (dyslexia), as a resource teacher in a primary school, thereby generating my living theory of learning to teach for social justice, within a context of normative theories and practices, which prevent the realisation of my pupils' and my own learning potential.
I link my research commitment to my Christian values of justice, freedom, equality, an ethic of change for a better social order, and the recognition of the uniqueness of the individual. These embodied values inform my life and work, and have become the living standards by which I judge the quality of my research.
I explain my self-study action research methodology as a living transformational process. My findings about my pupils' and my own learning offer new conceptualisations about the capacity of pupils to learn in their own ways, and about reconceptualising metacognition against normative theories in contemporary literatures. I have deepened my understanding of learning and knowledge creation processes through dialogical interactions, and developed new understandings about forms of theory and logic, and the relevance of living theory to changing practice.
I am claiming that the significance of my research is grounded in my capacity to show how I can enable children with specific learning disability (dyslexia) to learn through person-centred pedagogies. This has potential implications for new forms of practice and theory in teaching children with special educational needs. A distinctive feature of my account is my explanation for how my Christian values have transformed into my critical epistemological standards of judgement, and the development of a living theory of practice that enables me to account for my educational influence in my pupils' and my own learning.
To view entire thesis in PDF Format click here
Introductory Section
Part One: Introduction – Concerns about my teaching of pupils with specific learning disAbility (dyslexia)
Part Two: Core issues of my research
Part Three: Methodology – How do I show the situation as it was and as it developed?
Part Four: New Learning
Part Five: Ensuring that the conclusions I have come to are reasonably fair and accurate
Part Six: The broader significance of my study – modifying my practice in the light of my new learning
Bibliography
Appendices
What's New
NEW BOOK AVAILABLE NOW!
NEW BOOK AVAILABLE NOW!
JEAN MCNIFF'S (2010) ACTION RESEARCH FOR PROFESSIONAL DEVELOPMENT: CONCISE ADVICE FOR NEW (AND EXPERIENCED) ACTION RESEARCHERS. DORSET, SEPTEMBER BOOKS. PLEASE GO TO WWW.SEPTEMBER-BOOKS.COM FOR FURTHER INFORMATION.
THIS BOOK IS A BRAND NEW PRODUCTION AND HAS LOTS OF EXAMPLES, EXERCISES AND REALLY PRACTICAL ADVICE THAT ENGAGES WITH FREQUENTLY ASKED QUESTIONS ABOUT ACTION RESEARCH. IT GIVES A CONCISE THEORETICAL OVERVIEW FOR ACTION RESEARCH AS WELL AS OUTLINING ITS HISTORICAL ROOTS. I HOPE YOU ENJOY IT!
Go to www.september-books.com to order and to see further information about the book and its contents.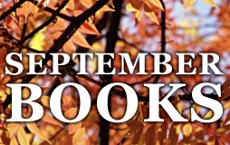 Read about accepted proposals for
the British Educational Research Conference 2010
the Collaborative Action Research Conference 2010
previously unavailable papers from a range of conference presentations
new papers for imminent conference presentations
and much more...
Read More...