Abstract:
How can I improve my practice so as to help my pupils to philosophise?
Mary Roche
I can make a claim to knowledge. I can claim to have a theory about philosophising in my classroom – a theory that I have generated through my practice. My claim is that now I know how I can best stimulate my pupils to use their higher-order thinking powers. My evidence comes from trying out various discussion stimuli – to establish which method worked best in encouraging dialogue in the class – and then, secondly, from analysing the scripts of the dialogues for signs of emergent philosophising. This was done in a 'systematic, critical and self-critical enquiry' (Bassey 1990: 20) through an ethical action research study. My practice has since been transformed. I can now make another claim to knowledge: I know that I have improved as a teacher. I have developed a better pedagogic style, one that is open to further reflection and development, and inclusive of the rights of my pupils to voice their ideas. Reflecting on my practice, and engaging with the existing theories in the literature of philosophy with children, led me to the realisation that there was divergence between my values and my practice. Following dialectical discourse with my tutor, Jean McNiff, and also with workplace and MA Ed colleagues, I set about planning an intervention in my practice and developing my professional knowledge so as to synthesise my values and my practice. I further refined my ideas for carrying out the research and writing this report. As my practice evolves, I am continuously learning. The knowledge that I have generated is personal and true for this year's context. It is laden with my values and imbued with my personal sense of what is right. Perhaps next year's pupils will present a new set of challenges. If so, I can build on the knowledge I have gained from this year. Thus, the transformation of my learning from year to year will generate new personal, professional knowledge. This report is the story of how I reached the stage in my professional development where I can confidently say that I have generated my own epistemology of practice.
What's New
NEW BOOK AVAILABLE NOW!
NEW BOOK AVAILABLE NOW!
JEAN MCNIFF'S (2010) ACTION RESEARCH FOR PROFESSIONAL DEVELOPMENT: CONCISE ADVICE FOR NEW (AND EXPERIENCED) ACTION RESEARCHERS. DORSET, SEPTEMBER BOOKS. PLEASE GO TO WWW.SEPTEMBER-BOOKS.COM FOR FURTHER INFORMATION.
THIS BOOK IS A BRAND NEW PRODUCTION AND HAS LOTS OF EXAMPLES, EXERCISES AND REALLY PRACTICAL ADVICE THAT ENGAGES WITH FREQUENTLY ASKED QUESTIONS ABOUT ACTION RESEARCH. IT GIVES A CONCISE THEORETICAL OVERVIEW FOR ACTION RESEARCH AS WELL AS OUTLINING ITS HISTORICAL ROOTS. I HOPE YOU ENJOY IT!
Go to www.september-books.com to order and to see further information about the book and its contents.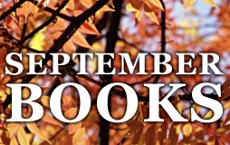 Read about accepted proposals for
the British Educational Research Conference 2010
the Collaborative Action Research Conference 2010
previously unavailable papers from a range of conference presentations
new papers for imminent conference presentations
and much more...
Read More...