Introduction:
How can improve my practice as co-ordinator of SIP Project 062?
Mairin Glenn
Introduction:
This report is an account of my work as a co-ordinator of Schools Integration Project 062. The Schools Integration Project (SIP) is an initiative of the National Centre for Technology in Education in Ireland. It is a pilot project and its intention is to foster whole school development in relation to information and communication technology (ICT) integration. Our SIP project is entitled Community Empowered and Learning through Technology (CELT).
This account is in part a synopsis of the dissertation I wrote as part fulfilment for my M.Ed in ICT in the Primary School degree awarded by Mary Immaculate College, Limerick (Glenn 2000). It also outlines the action research I have been undertaking (since September 2000) on my work as a teacher using Internet based projects and as SIP co-ordinator.
View entire report in Word Format View entire report as a web page
What's New
NEW BOOK AVAILABLE NOW!
NEW BOOK AVAILABLE NOW!
JEAN MCNIFF'S (2010) ACTION RESEARCH FOR PROFESSIONAL DEVELOPMENT: CONCISE ADVICE FOR NEW (AND EXPERIENCED) ACTION RESEARCHERS. DORSET, SEPTEMBER BOOKS. PLEASE GO TO WWW.SEPTEMBER-BOOKS.COM FOR FURTHER INFORMATION.
THIS BOOK IS A BRAND NEW PRODUCTION AND HAS LOTS OF EXAMPLES, EXERCISES AND REALLY PRACTICAL ADVICE THAT ENGAGES WITH FREQUENTLY ASKED QUESTIONS ABOUT ACTION RESEARCH. IT GIVES A CONCISE THEORETICAL OVERVIEW FOR ACTION RESEARCH AS WELL AS OUTLINING ITS HISTORICAL ROOTS. I HOPE YOU ENJOY IT!
Go to www.september-books.com to order and to see further information about the book and its contents.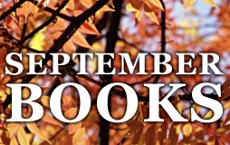 Read about accepted proposals for
the British Educational Research Conference 2010
the Collaborative Action Research Conference 2010
previously unavailable papers from a range of conference presentations
new papers for imminent conference presentations
and much more...
Read More...