The text for this presentation will appear here shortly.
Watch this space!
Jean
What's New
NEW BOOK AVAILABLE NOW!
NEW BOOK AVAILABLE NOW!
JEAN MCNIFF'S (2010) ACTION RESEARCH FOR PROFESSIONAL DEVELOPMENT: CONCISE ADVICE FOR NEW (AND EXPERIENCED) ACTION RESEARCHERS. DORSET, SEPTEMBER BOOKS. PLEASE GO TO WWW.SEPTEMBER-BOOKS.COM FOR FURTHER INFORMATION.
THIS BOOK IS A BRAND NEW PRODUCTION AND HAS LOTS OF EXAMPLES, EXERCISES AND REALLY PRACTICAL ADVICE THAT ENGAGES WITH FREQUENTLY ASKED QUESTIONS ABOUT ACTION RESEARCH. IT GIVES A CONCISE THEORETICAL OVERVIEW FOR ACTION RESEARCH AS WELL AS OUTLINING ITS HISTORICAL ROOTS. I HOPE YOU ENJOY IT!
Go to www.september-books.com to order and to see further information about the book and its contents.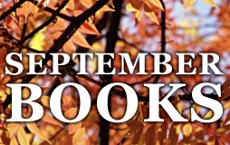 Read about accepted proposals for
the British Educational Research Conference 2010
the Collaborative Action Research Conference 2010
previously unavailable papers from a range of conference presentations
new papers for imminent conference presentations
and much more...
Read More...