Praesent dignissim dapibus ante
10 May 2010
Praesent dignissim dapibus ante, vel cursus mi mattis eget. Duis in est leo, at fermentum nunc. Phasellus convallis pulvinar magna eget rutrum. Curabitur lacinia urna a lectus tincidunt accumsan. Maecenas sagittis turpis a nulla placerat imperdiet. In hac habitasse platea dictumst. Nullam nisi massa, auctor elementum aliquet ut, imperdiet id velit. Nullam ornare, massa vel cursus porta, nunc orci pellentesque lectus, in rhoncus ligula augue sit amet quam.
Nunc hendrerit tellus a tortor ultrices consequat. Proin ac lectus sed mauris fringilla viverra vulputate sed quam. Curabitur dignissim dolor sit amet lorem luctus sed porttitor orci facilisis. Sed mattis fringilla dolor in posuere. Quisque non elit pretium lectus porta pellentesque vel at libero. Maecenas dapibus ornare sem id ultricies. Vivamus molestie lectus nec orci luctus in egestas nunc pharetra. Fusce lectus metus, ultricies a gravida in, viverra facilisis eros.
What's New
NEW BOOK AVAILABLE NOW!
NEW BOOK AVAILABLE NOW!
JEAN MCNIFF'S (2010) ACTION RESEARCH FOR PROFESSIONAL DEVELOPMENT: CONCISE ADVICE FOR NEW (AND EXPERIENCED) ACTION RESEARCHERS. DORSET, SEPTEMBER BOOKS. PLEASE GO TO WWW.SEPTEMBER-BOOKS.COM FOR FURTHER INFORMATION.
THIS BOOK IS A BRAND NEW PRODUCTION AND HAS LOTS OF EXAMPLES, EXERCISES AND REALLY PRACTICAL ADVICE THAT ENGAGES WITH FREQUENTLY ASKED QUESTIONS ABOUT ACTION RESEARCH. IT GIVES A CONCISE THEORETICAL OVERVIEW FOR ACTION RESEARCH AS WELL AS OUTLINING ITS HISTORICAL ROOTS. I HOPE YOU ENJOY IT!
Go to www.september-books.com to order and to see further information about the book and its contents.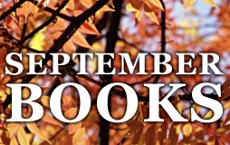 Read about accepted proposals for
the British Educational Research Conference 2010
the Collaborative Action Research Conference 2010
previously unavailable papers from a range of conference presentations
new papers for imminent conference presentations
and much more...
Read More...